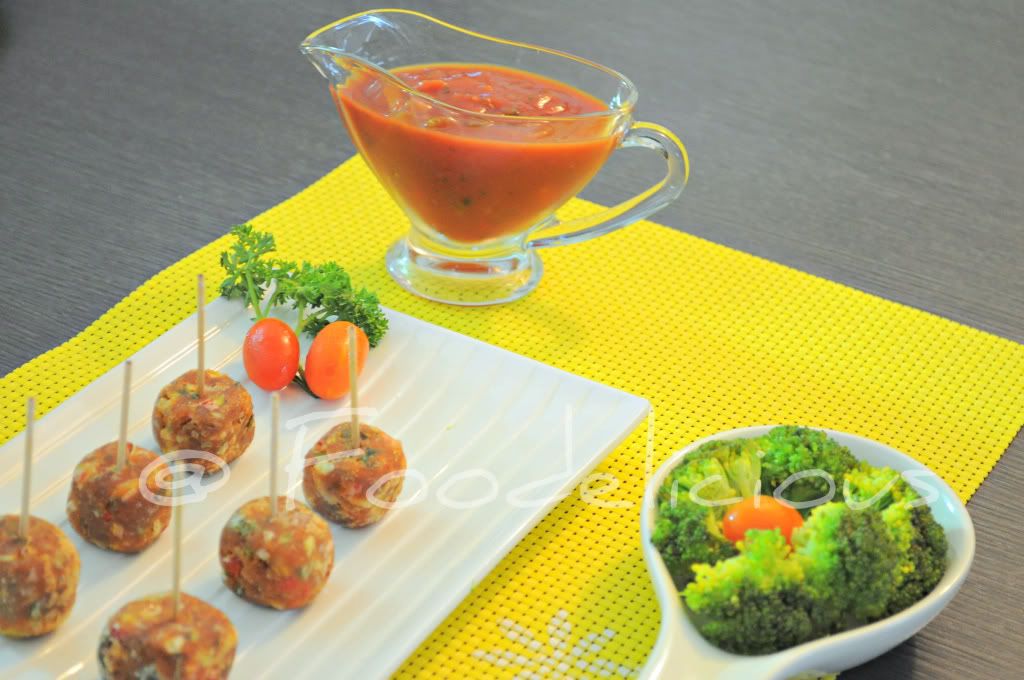 Hi all!
Thanks for all the wishes that you wrote for me, I'm feeling much better now.
Today I'm posting a very quick to make starter which is extremely tasty and was loved by my family. The original recipe is from a cookery show and I had managed to pen down the recipe. In the original recipe once the basic starter was made many more sauces and chips were added and I personally found it messy to be served especially when one believes that the starters are finger foods and should be less messy. I have improvised the preparation in my way and the end product, of which I was very sceptical, turned out really good, so I thought of sharing it with every one.
These were perfect starters and had all the wow factor in them. These are crispy, crunchy, with flavours exploding in the mouth and the best part, can be made in a matter of few minutes if you have the roasted tomato salsa ready. Fortunately I had mine so this starter was ready in a matter of few minutes and I served it some salad.
In case you are using a ready made salsa sauce just check sweetness of the salsa and adjust the spices accordingly as the Indian palate loves to have a bit of spicy food… In case you love it sweet then just let it be..
(Recipe adapted from a cookery show)
Ingredients (makes about 2 dozen)
3cups fresh bread crumbs
4tbsp roasted tomato salsa
1small onion chopped
1/4 quarters of each finely chopped (red, green and yellow capsicum)
1green chilli finely chopped
2tsp red chilli pwd
2tsp coriander pwd
3-4tsp corn starch
some chopped cilantro
salt to taste
&
Oil for deep frying
Method
Chop the veggies finely as they will bind easily then in the mix and will not come out while frying.
Run slices of 8-10 bread slices in a mixer to get fresh bread crumbs.
Mix the veggies and bread crumbs and add the salsa gradually into it, this will ensure that the mix is moist enough to bind and not overly moist else it will break while frying.
Add the chopped cilantro.
Mix in spices, salt to taste and mix thoroughly.
Make small balls. Press each ball between the thumb and the next finger. Now press the sides. Shape these into cubes.
Roll the cubes in corn starch and deep fry on a medium flame till crisp from all sides. Handle the cubes delicately while turning.
Remove the cubes on an absorbent kitchen towel.
Serve with salad and sauce. I used the salsa only
.
If You Enjoyed This Post Please Take 5 Seconds To Share It.